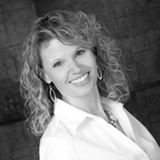 About Lesia Kushner and Crystalmount Solutions Inc
In 2004, Lesia Kushner founded Crystalmount Solutions Inc, her company which provides change management speaking and consulting services to clients implementing major changes or requiring assistance with all of their current changes. and organizational change.

Change is inevitable, but if prepared, expecting and working with the change, transition can be smooth and efficient.


Lesia Kushner has had the opportunity to work a large variety or companies going through major changes. varying in industries including: government, major businesses, multi-locations, retail, hardware/software, and oil and gas.


"The most effective way to cope with change is to help create it"
-L. W. Lynett
About Lesia Kushner
As a PROSCI certified change manager, I provide consulting services to companies implementing system and organizational changes ensuring a successful implementation by focusing on the "end-user" side of the change meeting the goals of increased user adoption, reduced cost and down time, easing transition and managing resistance.
My career started as a high school computer teacher; then transitioned to network administrator and developer; having strong management talents became a project manager then a training manager; and finally change manager. It was as a training manager I realized that success included so much more than just training, which brought me to change management. My experienced has spanned a variety of industries including oil and gas, financial services, high technology and government.
I earned by B. Education degree with a major in Math and minor in Computer Science. I became a member of the Change Management Learning Center in 2007 and earned my PROSCI certification in change management in 2008 after many years of related experience.
Watch Lesia . . .
in the video, which you can click the following link for, as she speaks about her role as the trainer and major implementation consultant for her client: